Latest Govt Jobs in MP for Current Month of 2020: Get All Job Notification for Upcoming Sarkari Naukri M.P.
Latest Govt Jobs in M.P. Upcoming Government Jobs 2020 in Madhya Pradesh (M.P) this Week/ Month. 
Current Govt Job Openings in M.P State and Central Departments
If you are a regular job seeker for any types of Sarkari Naukri in M.P then this page is designed for you! Here we update all kinds of upcoming government jobs from Madhya Pradesh State Departments [ Visit here for the latest central government jobs across India).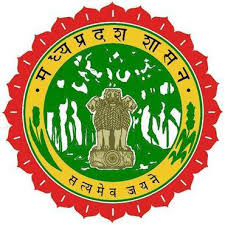 Get current and upcoming employment news alert for government vacancies in Madhya Pradesh. We update sarkari vacancy in M.P for the following educational qualifications: 7th, 8th, 10th, 12th pass, graduate, bachelor, honors, B.E/B.tech, MBA, MCA, Diploma holders, PG, and Ph.d holders.
Visit here for Current Govt Jobs in MP for 12th Pass 
Current Govt Jobs in Delhi for 10th Pass
Current Government Jobs in Madhya Pradesh for the following Districts:
Agar Malwa, Alirajpur, Anuppur, Ashoknagar, Balaghat, Barwani, Betul, Bhind, Bhopal, Burhanpur, Chhatarpur, Chhindwara, Damoh, Datia, Dewas, Dhar, Dindori, Guna, Gwalior, Harda, Hoshangabad, Indore, Jabalpur, Jhabua, Katni, Khandwa, Khargone, Mandla, Mandsaur, Morena, Narsinghpur, Neemuch, Panna, Raisen, Rajgarh, Ratlam, Rewa, Sagar, Satna, Sehore, Seoni, Shahdol, Shajapur, Sheopur, Shivpuri, Sidhi, Singrauli, Tikamgarh, Ujjain, Umaria, and Vidisha District.
Apply Online for Upcoming Govt Jobs in MP
MP Govt Latest Jobs 2020 for Current and Upcoming Week/Month
Job Notification Types- Government Jobs in Madhya Pradesh
Recruitment Body: M.P Government Departments
Who can apply-male/female both
Estimated Pay Salary for entry level jobs : Rs 12000 to 15000.
MP Govt Latest Vacancy for 8th, 10th, 12th pass, graduates, diploma/degree, post graduate, and Phd owners. Apply Online for Upcoming MP Govt recruitment vacancies for 2020.
---
Security Paper Mill Hoshangabad Recruitment 2020
Total Vacancies → 01
Name of the Posts → Security Officer & Consultant
Qualification  → Holding analogous post on regular basis at level 6 or 7 of the 7th CPC pay matrix at the time of retirement
Last Date to Apply Online- 31/07/2020
---
ECHS Sagar Recruitment 2020
Total Vacancies → 02
Name of the Posts → Medical Officer, Dental Officer
Qualification  → MBBS, BDS
Last Date to Apply Online- 17/08/2020
---
ECHS Sagar Recruitment 2020
Total Vacancies → 02
Name of the Posts → Medical Officer, Dental Officer
Qualification  → MBBS, BDS
Last Date to Apply Online- 17/08/2020
---
IISS Bhopal Recruitment 2020
Total Vacancies → 01
Name of the Posts → Field Assistant
Qualification  → Graduate in Agriculture/ Horticulture/ Botany/including other relevant disciplines
Last Date to Apply Online- 04/08/2020
---
NCL Singrauli Recruitment 2020 for 1500 Apprentice Vacancies
Total Vacancies → 1500
Name of the Posts → Field Assistant
Qualification  → 8th & ITI, 10th & ITI from NCVT/ SCVT Recognized
Last Date to Apply Online- 16/08/2020
---
ABV IIITM Gwalior Recruitment 2020
Total Vacancies → 01
Name of the Posts → Junior Research Fellow (JRF)
Qualification  → M.Tech/ M.E. or equivalent in CSE (Computer Science and Engineering)/ IT (Information Technology)/ EC (Electronics and Communication) degrees.
Last Date to Apply Online- 31/07/2020
---
DRDE Gwalior Recruitment 2020 for Research Associate
Total Vacancies → 01
Name of the Posts → Research Associate (RA)
Qualification  → First Division in Post Graduate degree M.Sc in relevant subject discipline and having qualified National Eligibility Test NET & GATE) MHRD (GATE), DST/DBT, ECMR any approved National agency or GATE.
Last Date to Apply Online- 30/07/2020
---
AIIMS Bhopal Recruitment 2020 for Faculty (Group A) Vacancies
Total Vacancies → 165
Name of the Posts → Faculty (Group A)
Qualification  → A postgraduate qualification e.g. MD/MS.
Last Date to Apply Online- 17/08/2020
---
MAPIT Recruitment 2020 Apply Online for AEGM, DEGM, Trainer
Total Vacancies → 185
Name of the Posts → AEGM, DEGM, Trainer, others
Qualification  → GATE 2020 (CS/IT), B.E (CS/IT)/B.Tech (CS/IT)/ MCA/ M.SC (CS/IT)
Last Date to Apply Online- 31/07/2020
---
NCERT Bhopal Recruitment 2020 for Faculty Vacancies
Total Vacancies → 266
Name of the Posts → Professor, Associate Professor, Assistant Professor
Qualification  → M.Ed./ M.A. and Phd in relevant field
Last Date to Apply Online- 03/08/2020
---
Jiwaji University Recruitment 2020 for Director
Total Vacancies → 01
Name of the Posts → Director
Qualification  → 
Last Date to Apply Online- 31/07/2020
---
IGNTU Recruitment 2020 Apply Online for Non-Teaching Jobs
Total Vacancies → 05
Name of the Posts → Non Teaching
Qualification  → Master Degree, MBBS, and other qualifications
Last Date to Apply Online- 20/08/2020
---
Northern Coalfields Limited Recruitment 2020 for 512 Vacancies Total Vacancies → 512
Name of the Posts → Supervisory & Technician
Qualification  → 10th + ITI and 10th + 3 Years Diploma.
Last Date to Apply Online- 25/08/2020
---
MP High Court Assistant Librarian Recruitment 2020
Total Vacancies → 01
Name of the Posts → Assistant Librarian
Qualification  → Post Graduate Degree in Library & Information Science
Last Date to Apply Online- 03/04/2020
---