ECHS M.P Recruitment 2020. Get Latest Notification for ECHS M.P All Polyclinics Jobs Vacancies 2020. Find Upcoming Jobs in ECHS M.P Recruitment 2020. Find Employment Job Alert for Ex-Serviceman Health Contributory Services, M.P, Central government under ministry of defence. Get Career News for ECHS Madhya Pradesh Recruitment 2020-21.
Latest ECHS Polyclinic Jobs and Who can apply:
Graduation, D.Pharm/B.Pharm, BAMS, MS, MS /DCHS /DNB /DA/MS, DM, DMLT, MBBS, GNM/B.Sc Nursing, BUMS/MSCIT, etc.
Medical Officer, Staff Nurse, Lab Technician, Doctor, Office in Charge (OIC), Pharmacist, GDMO (General Duty Medical Officer), Nursing Assistant, Wardboy, Female Assistant, Data Entry Operator (DEO), Helper, etc.
ECHS M.P Recruitment 2020- Apply Online for Jobs in Ex-Serviceman Health Contributory Services @ www.echs.gov.in
The Notification is being published for the candidates who are awaiting to Apply Online for M.P Government Jobs. You can get here direct official notification and PDF links for applying for the Job Vacancies for M.P ECHS Recruitment. Apart from the ECHS MP , you can get here official Notification updates for other government Departments in Madhya Pradesh State for the year 2020-21.
Apply here for Careers and Jobs in ECHS M.P: Ex-Serviceman Health Contributory Services. Apply for M.P State Government Jobs for 10th, 12th pass, Graduate/Graduation, Diploma/Degree holders, MBBS, B.Sc Nursing, MD/MS/DNB, Post Graduation (PG) degree, and PhD Degree holders.
The estimated salary range for entry level profiles: Rs 21000 – 25000.
Visit here for the Latest and Upcoming Job Notifications for MP State Government.
ECHS Madhya Pradesh Recruitment 2020: Various Medical and Non Medical Contractual Jobs for Ex-Servicemen and Civilians| Latest Vacancies in ECHS M.P Polyclinics:

ECHS Recruitment Name:

Last date to Apply, and Walkin Interview:

Jobs in All ECHS Polyclinics in India for various Medical vacancies for Ex-servicemen and civilians on contractual basis.
Ongoing
List of ECHS Madhya Pradesh Polyclincs and their Addresses: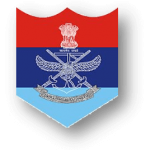 Find below list of all of the ECHS polyclinics situated in Madhya Pradesh State. M.P ECHS Regional Center is located in Jabalpur District. There are 8 other ECHS Station Headquarters (HQs) in Madhya Pradesh in the following districts and cities: Bhopal, Raipur, Mhow, SAUGOR (Sagar), Jabalpur, Gwalior, Pachmarhi, and Jhansi (U.P).
ECHS Polyclinic or HQ Name:

Contact address and details

ECHS Regional Center in M.P is in JABALPUR
Regional Centre ECHS Jabalpur
Army PIN-901124, Bldg No T-67 (Old OT), MH Complex, Jabalpur (MP) – 482001
STN HQ BHOPAL Polyclinic

Stn HQ Bhopal, Pin-900236. C/o 56 APO

Bhopal Polyclinic
ECHS Polyclinic Bhopal Near MH bhopal, Bairagarh-462030
STN HQ RAIPUR
Stn HQ Raipur, Pin-901124, C/o 56 APO
Raipur

ECHS Polyclinic Raipur, Opp Suyash Hosp,Gudhiari Road kota, Raipur (CG) -492010

Bilaspur
ECHS Polyclinic Bilashpur, 1st Floor DSWO ,Collectorate Parisar, Bilashpur (CG)-495010
STN HQ MHOW

Stn HQ Mhow. Pin-900444,C/o 56 APO

Mhow

ECHS Polyclinic Mhow, c/o MH Mhow-453441

Ujjain

ECHS Polyclinic Ujjain, 4&5  Manchhaman Ganesh Nagar , 1st Floor C/o Dr Ambedkar Hospital, ujjain (MP) -456010

Ujjain (Indore)

ECHS Polyclinic ,28-29 ,Prabhu Nagar, Annapurna Road, Indore (MP)-452009

STN HQ SAUGOR (Sagar)

Stn HQ Saugor, Pin-900127, C/o 56 APO

Saugor (Sagar)

ECHS Polyclinic Saugar, c/o MH Saugar,PIN-9200127,c/o 56 APO

STN HQ JABALPUR
Stn Cell, HQ MB Area Jabalpur, pin-901124
Jabalpur
ECHS Polyclinic Jabalpur, c/o MH Jabalpur-901124
Satna
ECHS Polylinic Satna 37 Prabhat Vihar Colony Near Panna Naka Petrol Pump, Satna-485001
Rewa
ECHS Polyclinic Rewa, Near St Xavier church Boda Bag Road, Rewa-486001
STN HQ GWALIOR
Stn HQ Gwalior, Morar cantt Gwalior-474006
Gwalior
ECHS Polyclinic Gwalior C/o MH Gwalior-Morar Gwalior Pin-474006 (MP)
Bhind
ECHS Polyclinic Bhind ,Animal Husbandry Ground, Opp Bus stad Bhind-477001
Morena
ECHS Polyclinic C/o of Zila Sainik Welfare Office Morena, Pin- 476001
STN HQ PACHMARHI
Stn HQ Panchmari, Pin-901124,C/o 56 APO
STN HQ JHANSI
Station HQ Jhansi,C/o MH Jhansi
Jhansi
ECHS Polyclinic Jhansi, C/o MH Jhansi, Jhansi (UP)